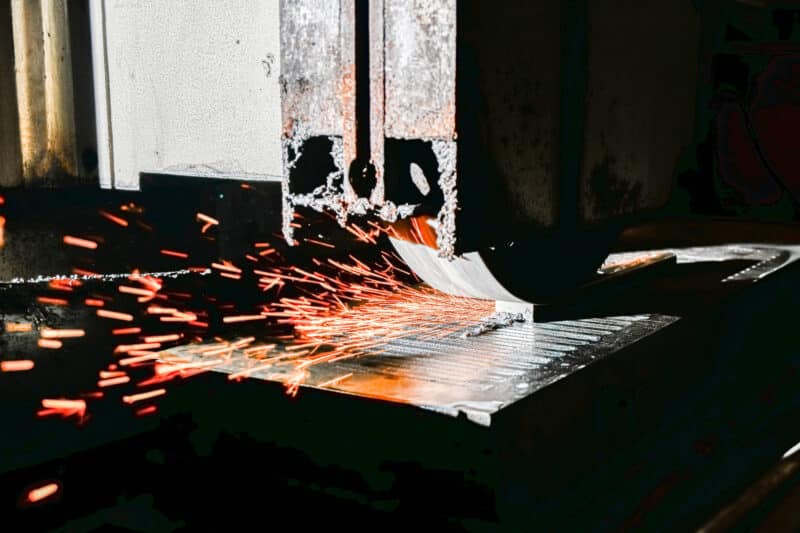 Established in 1985, Minland Machine, Inc. is a leading producer of top-quality CNC machining. We began as a screw machine manufacturer in southwestern Michigan by partners Kenny Strickland and Dan Minnix.
In 1987, we took a large step forward by purchasing our first CNC mill. With this new computerized technology, we were able to branch out and began making tooling for the Gunite Corporation.
Under the leadership of present owner Shane Seward, an employee since 1988, we became known for our work on multi-spindle bullards and stamping slack adjuster seal plates. As we continued to grow and broaden our capabilities, we began specializing in stamping dies, roll-form tooling, cut-off dies, CNC benders, CNC punch machines and production tooling packages for the window industry.
Today, we're committed to applying decades of expertise as your single CNC machining solution.
Continued Innovation
Even though we've been in business for more than 35 years, we continue to seek new ways to improve our products and services, committing ourselves to research and development so we can maintain our position as an industry leader. Our team of highly skilled machinists routinely devises new ways to increase accuracy, efficiency and productivity. 
State-of-the-Art Facility
In order to provide the highest quality products and services possible, we've invested heavily in our 17,000-square-foot facility. We employ some of the most advanced machines available on the market today, including the top-of-the-line Accutex AP-6040A Linear Motor Wire EDM machine. Combined with the innovative engineering solutions and knowledge shared among our eight employees, our precision machining is second to none.
Superior Customer Service
Although we are proud of our technical capabilities, we know they mean nothing without superior customer service to back them up. That's why we go above and beyond for our customers every single day. We know they need their products quickly and efficiently so that they can stay productive. As a result, we offer quick turnaround times through 24-hour production and competitive pricing without sacrificing quality or service.
Choose Minland Machine for First-Rate Precision Machining Services
With over 35 years of experience in the precision machining industry, Minland Machine has the knowledge and expertise to get the job done right — the first time. We're constantly investing in research and development so we can offer the most innovative solutions possible. Our state-of-the-art facilities allow us to provide precision machining that is second to none. And our commitment to superior customer service means that you will always be our top priority. Contact us today to learn more about what we can do for you!