CAPABILITIES > Automated Machinery
A CNC controlled Hydraulic Punch Machine designed for easy operation. Program, load and go!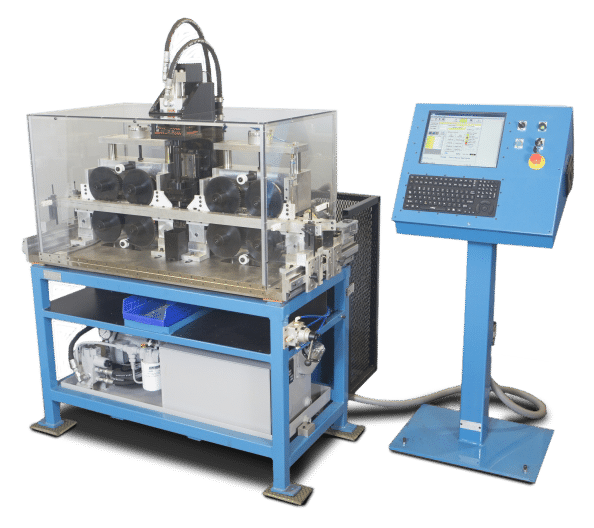 The Auto Punch is a CNC Hydraulic Punch Machine with a Servo Feed System. Designed for easy operation. Simply load the desired part program, then set the feed rolls to fit the extrusion, and insert the material on the right side of the machine. The Auto Punch Machine will pick up the edge of the part, advance the material, and punch holes in the programmed locations. The completed part will be ejected on the left side of the machine.
With an electrically interlocked guard system that encloses the entire working area, the Auto punch is your solution to safe and fast punching of all your aluminum extrusions.
Sample Extrusion Profiles
Minland Machine utilizes the best equipment, technology, and people to produce the highest quality CNC machining in the industry. Contact us for your next project.